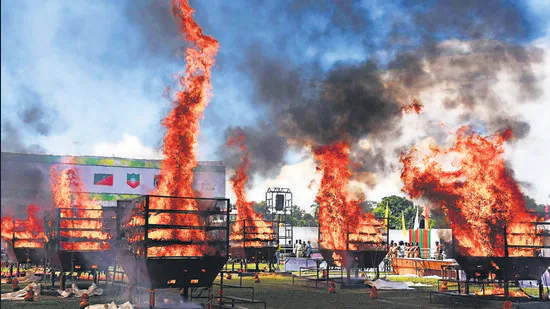 Around 2,500 rhino horns were burned in a public ceremony to mark the World Rhino Day in Assam, India on September on Wednesday.
The horns belonging to the one-horned rhino that had been stockpiled in Assam's treasuries, were kept in six furnaces before being lit up.
The stored horns were either extracted from rhinos which died of natural causes or seized by the poachers.
The drive will send a strong message to the world that Assam only values the horns safely present on live rhinos, according to the state's Chief Minister